AKA: Home For A Rekt
Home For A Rest is a quick yet disgustingly difficult bar to achieve.
This bar can be attempted with a group of people as to make it more fun.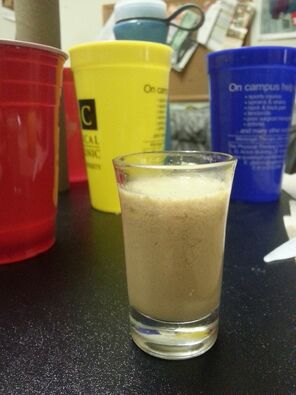 To obtain this bar, one must start by playing the song "Home For A Rest" by Spirit Of The West. Once the song gets f***ing rowdy (0:46) then the challenge begins.
While on your knees with both hands behind your back, you must drink three beers (1,065mL) split amongst four cups. NO SPILLING!! Once the cups are empty, the challenge truly begins. Still, with hands behind your back, you must take a shot of "cement mixer". All must be completed before the song ends.
Cement Mixer:
One part Irish Cream
One part citrus juice (lemon or lime)
Mix well.
For true badasses:
Alternative: "Gone For A Month"
Complete the challenge using a shot of Cement Kicker:
One part Irish Cream
One part citrus juice (lemon or lime)
One shot Rum